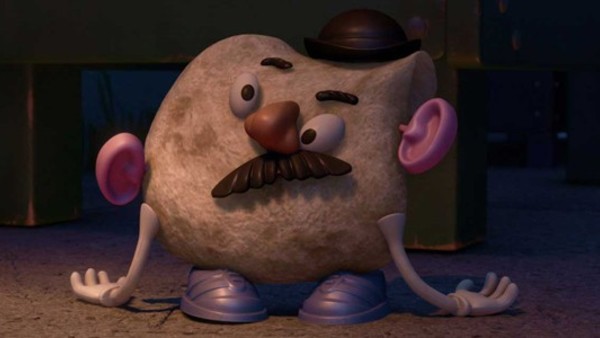 The congregation is Mr. Potatohead.
OK. So, stick with me here. In the Toy Story movies, Mr. Potatohead's various pieces are all alive and form one character. If you take his eyes off his, um, potato head, the eyes can still see for him. Though separated, his various pieces all form one character, one person. Obviously he prefers to be together in one place, but he's functional when apart, too.
So right now, the congregation can't come together. We are denied our weekly worship. We cannot commune together as we normally would. And potlucks? Right out!
But we are still one body in Christ.
We've been finding unique ways to exercise that oneness. Every week I prepare worship and post it on Youtube for the congregation to watch. But Sunday morning, I also host fellowship and Bible study time, three times every Sunday morning. The congregation lets me know which one they want to come to. I send invitations to those who want them, and we video conference for about an hour at a time.
Why divide it up into three and not do it all at once? This way, the group is small enough that we can actually talk to each other. It's not just me talking at a bunch of faces; it's actually seeing and talking with each other.
And I gotta tell you: It's awesome.
The congregation is asking about one another, calling one another, supporting each other. I've got a few people coming to every single video conference so they can see everyone and encourage more people.
We are apart. But we are still together. And it is Jesus that unites us. He's our head.
You can separate the body of Christ, but you cannot separate us from Christ. He holds us fast. And as long as he's got us, well, we've got each other too, don't we?
And as Jesus longs to be with us, as his love moved him to leave heaven to rescue us, we long for each other. We can't be together now, but we still long to be together.
And until that day when we'll be reunited, we shall continue to long for each other. For now that means video conferences. For now that means being separate. And that's ok.
We'll be together again.
Maybe not in this world, and that's ok, too. It means we get to party together before the Throne.
And there, nothing will ever separate us again.